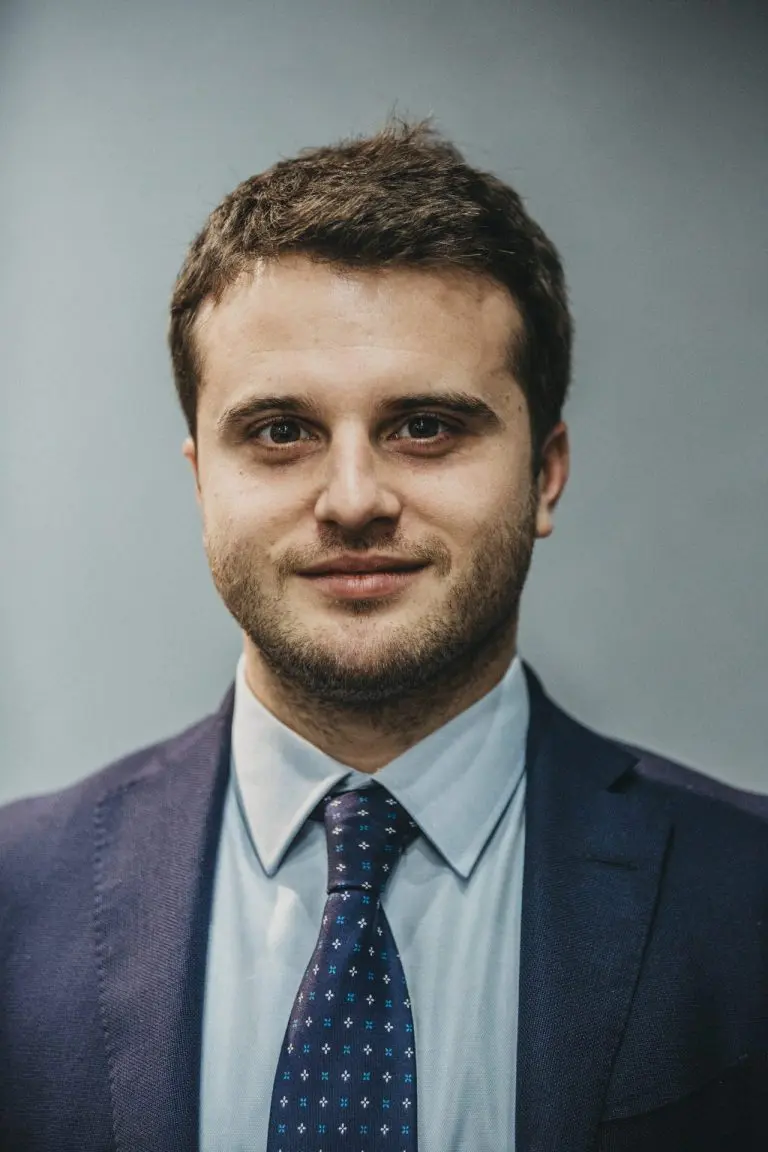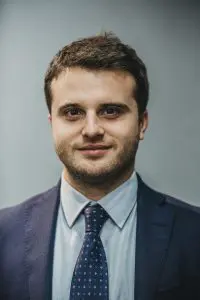 Reading his CV, Marco Cavallero seems to be one of those people who has always known what they want to do when they grow up: in 2012 he graduated in Food Science and Technology and attended an internship in the Barolo territory. Two years later he obtained a Master's degree in Economics and Management of the Agri-Food System and, shortly afterwards, a Master's degree in Agricultural and Agri-Food Enterprise Management. In 2015, he also obtained a position as a sales executive at Leone, the undisputed king of Turin confectionery.
An undeniable vocation for the food and beverage sector that would suggest a linear career, were it not for one of those dreams that cannot go unheard: that of literally trespassing towards new horizons.
Marco has always been a traveller, and Italy has always been a narrow place for him, as has the idea of working permanently abroad, as he realised after a year's experience with a food and wine importer in London. The solution? Working in export. In 2017 Marco took part in the 2nd edition of Talents for Export and began a story that would lead him in less than a year to the role of export area manager for Caffè Vergnano, now representing 30 countries in the Middle East and Latin America.
Here's how it went.
How did you find out about the competition? And why "Talenti per l'Export"?
I found out about the call for applications in the same way that many important things in life happen: almost by chance, when I looked at a billboard. At that time, although I was satisfied with my job, I felt a strong need to travel and get to know new realities. A position in export would have allowed me to stay in contact with the territory and its Made in Italy excellence, but at the same time to project myself into new international contexts. What I lacked, however,was a smattering of export training, and so I decided to attend two courses at the same time: Talenti per l'Export of Fondazione CRT and the intensive ChinaMed Business Programme. In less than a year I obtained a position in the export department of Caffè Vergnano.
What did you take home from the Talenti experience?
With its mix of lectures, team building and group work, Talents for Export offered a very important taste of what it would be like to work for export. In particular, it gave me the opportunity to listen to the direct testimony of someone who has lived in this world for years, such as Anna Ferrino of Ferrino SpA, making me aware of what the sector requires. An exciting aspect of the Talents project is that you can move from the desks to the desk very quickly, sharing your professional experience with those who are on the same path as you. This gives rise to valuable opportunities for exchange and comparison, which are enriching for everyone. I also take home two added values: networking, which four years after the end of the course continues to be an important point of reference, and the awareness of how fundamental it is to work for something you believe in. Exporting local products recognised as Made in Italy excellences means becoming ambassadors of our culture in the world, an honour that helps turn what should be a simple job into a real passion.
To whom would you recommend applying for Talents for Export?
Everyone who wants to go " beyond". As well as training,Talents for Export gives you the opportunity to understand what working in the export sector actually involves. The satisfaction is enormous, but you need to be prepared: it is true that you travel a lot, but almost always alone, with work in the office that never stops and with weekends and daily routine always in the balance. Sacrifices that you are willing to face when you are in love with this job, and Talents for Export is an excellent tool to start on this path.