The second edition of Quickload powered by OGR Torino will invest up to 10 million euros in financing opportunities for selected startups in the gaming industry
34BigThings, the Turin-based development studio partnered with OGR Torino and Microsoft, will manage a fund by the parent company Saber Interactive to meet the financing needs of accelerated projects more efficiently
Quickload powered by OGR Torino, the 4.0 Italian startup acceleration program dedicated to European startups in the gaming industry launched last year by OGR Torino, 34BigThings and Microsoft with ID@Xbox, is coming back for a second edition with significant innovations in terms of financing opportunities for the accelerated projects.
In addition to the existing network of publishers and investors that have been a crucial part of the acceleration project since the first edition, Saber Interactive will have Valerio Di Donato, CEO of 34BigThings, leading an investment fund of up to 10 million euros per year to support the most promising startups.
Selected projects will also have a chance to be published directly by Saber Interactive, an American AAA publisher whose portfolio of titles includes Redout 2, Evil Dead: The Game, World War Z, and SnowRunner.
"The first edition of Quickload made it clear gaming is not only an interesting vertical for technological innovation and business growth, but a way to interpret and face the broader challenges of the contemporary world – whether we are 'gamers' or not", says Massimo Lapucci, CEO of OGR Torino. "We saw projects leveraging storytelling to promote learning and creating new paradigms of interaction for inclusion, just to mention two enlightening examples of the social impact videogames can have. Now, confirming key partnerships like the one with Microsoft and with the addition of the new investment fund led by Saber Interactive, the second edition of the program will open up further opportunities for the incredible power of play to change our future for the better. Gaming itself is ready to level up."
"Quickload is an acceleration program based on soft skills, emotional intelligence, and leadership," underlines Valerio Di Donato, CEO of 34BigThings. "Our objective for the program's second edition is to enhance the opportunities for our startups by expanding our investment network. By directly managing the investment fund created by Saber Interactive, we will be able to make a difference in the development of the game industry in this country."
"This is an incredibly fertile moment for videogames," says Andrey Iones, COO of Saber Interactive, "and we are proud to be able to intervene inside an innovative and central ecosystem such as OGR Torino with our investment fund and our availability to publish any games worthy of the Saber Interactive brand."
Guy Richards, Head of Global Independent Creator Partnerships for ID@Xbox says: "We're committed to enabling independent developers to create innovative games and the Quickload program is an excellent opportunity for gaming startups in Italy to gain some extra support and expertise as they embark on their own journeys. The ID@Xbox team is excited and proud to be part of this project for the second year running, alongside OGR Torino and 34BigThings and we can't wait to meet the successful applicants later this year."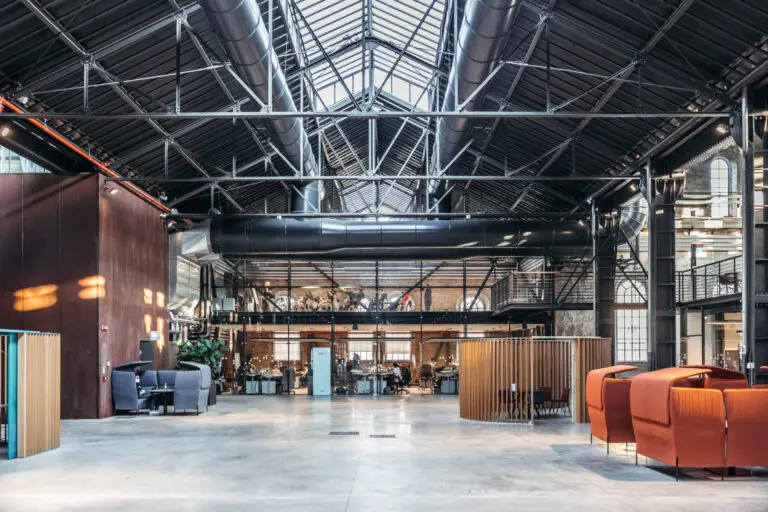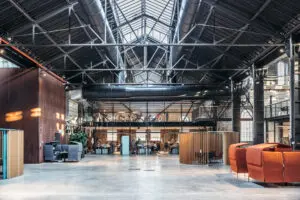 Quickload program
European startups willing to apply for the second edition of this acceleration program can register on the official site of Quickload powered by OGR Torino (http://quickload.dev/). It will be possible to apply from July 25th up until September 30th.
Just like the first edition, selected startups will benefit from an individual mentorship program centered on leadership and on ways to create a resilient company culture, as well as the necessary resources to develop their project during the 6 months they will spend in OGR Tech, the innovation hub and networking space at OGR Torino.
As Quickload's Innovation and networking partner, OGR Torino confirms its support to the initiative not only by providing the headquarters of the program but also by making available the expertise and resources catalyzed by its ecosystem, which includes over 70 Italian and international corporations and financial organizations.
Finally, we are pleased to confirm our line up of partners: Digital Magics, Dpixel, GEM Capital, SellaLab; and to announce the introduction of Catheon Gaming, as Web3 Publishing partner of the program; WePlay Ventures, a venture capital firm focused on all things gaming; Envent Capital Markets, an investment banking firm. A lot more partners will be announced during 2023.
Resources